Floral Design with Cara: How to be a Garden Party Guest
By Cara Ewald on August 01, 2014 from Floral Design with Cara
In our last blog, we talked about hosting a garden party. This week we will cover how to be a garden party guest. 'Tis the season for garden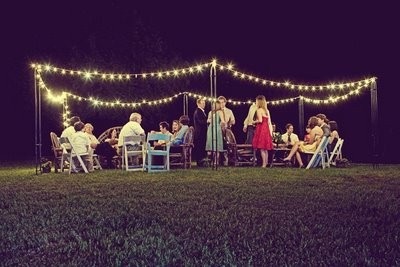 parties as they serve as a great way to show off the fruits of your labor. Be a host/hostess, or attendee. When it comes to garden parties, many invitees are often confused about what to wear, what to do, what to talk about, and other do's and don'ts. If you're invited to a garden party this summer here are a few tips to keep in mind:
· Find out the dress code. If hats are the norm have fun with one. Wear it with confidence.
· Arrive and depart at the stated time on the invitation. Lingering amongst the flowers after the requested departure time is poor manners.
· If cocktails are served remember that you still have to navigate the cobblestone paths in your strappy heels. Watch your alcohol consumption.
· As trays of nibbles are offered take a napkin and one item of food. They'll come your way again.
· If entertainment is provided watch and listen. Resume your private conversation later.
· Most likely the garden will be at its peak. Refrain from picking flowers or slipping cuttings into your clutch.
· Meet new people. Introduce yourself to others. You're all there for the same reason so you already have something in common.
· After the garden party send your host a hand-written thank you note. Yes, a thank you email is OK, but you, with your fabulous fascinator, are more than OK.
If you don't see an invitation arriving in your mail box this summer consider hosting your own garden party. They are fun, and very easy to coordinate.