Floral Design with Cara: June Birth Flowers, and Symbols of Love and Sweetness
By Connect-Bridgeport Staff on June 13, 2014 from Floral Design with Cara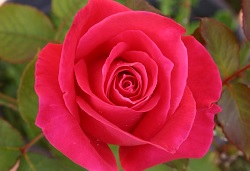 If June is your birth month, then you will be happy to know there are two flowers associated with the month of your birthday. The rose, stands for love, and the honeysuckle vine, which means sweetness. The rose is rich with history and meaning, and no other bloom is as evocative. The honeysuckle vine symbolizes a bond of love and I love you.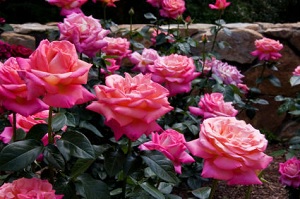 First, the rose, which has more meanings than one can count. For example, a pink rose means perfect happiness, while a red rose means "I love you." A white rose signifies purity, while a yellow rose conveys jealousy or a decrease in love. A bouquet of roses means sincere gratitude whereas a single rose amplifies the meaning of the color (a single red rose means "I REALLY love you"). The Greeks regarded the rose as the flower of passion. They believed that Aphrodite the goddess of love gave a rose to her son, Eros the god of love. Cleopatra lured Marc Anthony into a room knee-deep with rose petals.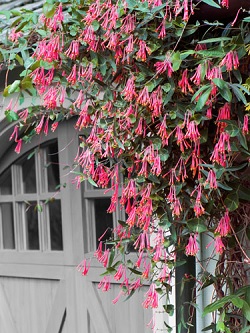 The honeysuckle vine, a strong symbol for the everlasting bonds of love. Honeysuckle is a twining flower grown in China, Europe and North America. Many species have sweetly scented, bell-shaped flowers. Wood cuttings from honeysuckle are sold as cat toys. The wood contains nepetalactone, the active ingredient found in catnip.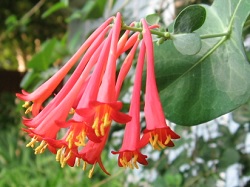 Should you want to send flowers to a loved one who birthday is in June, I suggest roses. The color will vary depending on what message you wish to convey. Many florists can special order honeysuckle vines, but may find it difficult to incorporate them into a cut flower arrangement. If you are going the honeysuckle route, it is my suggestion that you give your florist ample time to special order the vine. As a side note...If you are recently engaged and are getting married outdoors under and arbor or chuppah, try incorporating the honeysuckle vine and roses, to signify love, passion, sweetness, and most importantly, the everlasting bonds of love.