Bridgeport's Signature "Light Up Night" Less Than a Month Away
By Julie Perine on November 09, 2013
In a few short weeks, autumn décor along Bridgeport's Main Street will be replaced with festive holiday signage and lights.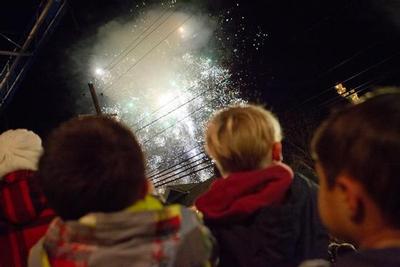 The city will be decorated in style for the 9th Annual Light-Up Night and Tree Lighting Ceremony, which takes place this year 7 p.m. Dec. 5.
Members of the Associated Businesses of Bridgeport, event co-sponsor, will line Main Street with tents and distribute free hot beverages and novelties.
There will also be the singing of Christmas carols by students of Heritage Christian School, Johnson and Simpson Elementary and some familiar faces providing entertainment along the street. Back by popular demand will be a fireworks finale, said ABB President Mark Bonamico.
Representatives of the city and ABB will provide words of welcome. Santa and Mrs. Claus will be on hand to spread holiday cheer and will oblige in photo and meet and greet requests. The main event will be the flipping of the switch on the city Christmas tree. This year, that activity will involve a second unveiling.
"We are getting a new 22-foot artificial tree," said Parks and Recreation Deputy Director Joe Shuttleworth. "It has a real look to it and is similar to the ones they use at Disney World."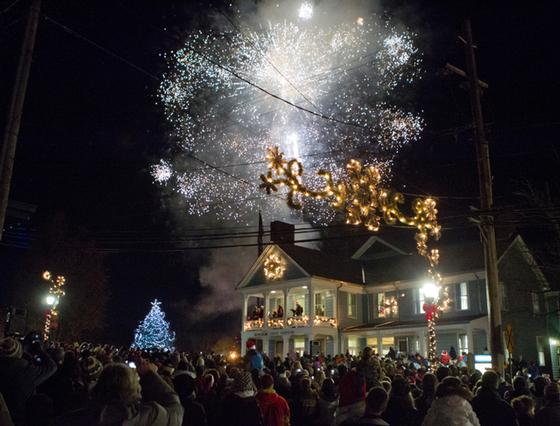 The new pre-lit tree will stretch much further into the sky than the live ones previously donated by area residents and set up annually in the Civic Center lawn.
"It will be about as high as the roof on the Civic Center with 8,700 LED lights," Shuttleworth said.
It's been mentioned in the past that the trees used were too small, but they were about as big as the city and its equipment could handle insofar as cutting, hauling and removing them. Putting lights on it was a challenge as well.
"With the fountains and the power lines, we couldn't get the bucket truck behind the tree so we used ladders and scaffolding," Shuttleworth said.
For that reason, light placement wasn't always ideal. The new tree should fit the need perfectly, he said.
"It's very big and will be very bright – and will look nice," he said.
The city is even co-sponsor and is involved in Light Up Night in a number of ways, including the set up of risers for singers, sound system and traffic control.
"We have several things logistically we handle for the event which involves the police and fire departments, as well as public works," Shuttleworth said.
Decorating the Main Street corridor will begin the week after Thanksgiving.
"That will include décor for the Civic Center, the fire department and bus stop," he said.
As area businesses plan their strategies for Light Up Night and other preparations get underway, the ABB looks forward to hosting the annual festivities which always bring thousands into Main Street.
"It just seems like a good fit with what we try to do as a mission statement – to connect with the public and allow them to feel our appreciation for their support throughout the year," Bonamico said. "But the community is actually what makes this event successful. We presented it with hopes of success, but that certainly came from the wonderful Bridgeport community."
Businesses interested in hosting a booth can contact Patty Weimer at pweimer@bluedotinc.com. Deadline is Nov. 22.
Editor's Note: This year, residents have an added opportunity to contribute to the city's festive atmosphere - and win prizes at the same time. Connect-Bridgeport is sponsoring a Holiday Lights contest. Once you've decked the halls at your house, snap a photo and send to info@connect-bridgeport.com. A panel of judges will select three for top honors and holiday-appropriate prizes will be awarded. A gallery of all submissions will be featured on the website. More information, including contest deadline and prize specifics, to come.
These photos of Light Up Night 2012 were taken by Ben Queen, www.benqueenphotography.com.