Rosewood Court Warrant Appears to Involve Fairmont State University Official
By Jeff Toquinto on April 03, 2013
While law enforcement officials continue to remain tight lipped on an early morning warrant that was served at 102 Rosewood Court, located at Rosewood Heights off of State Route 58 in Bridgeport, the home in question appears to be the residence of a Fairmont State University official that was recently placed on unpaid administrative leave.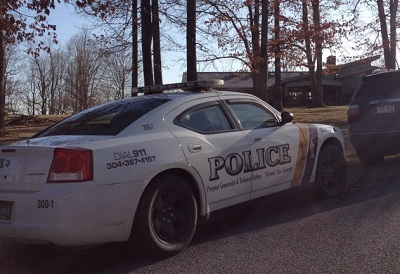 After receiving information on the name of the resident of the home where law enforcement officials were swarming this morning and still had a presence early this afternoon, a Google Search showed the home to be the residence of David Tamm, as did a review of Harrison County public records. A Google search of David Tamm showed a story by WDTV from two months ago.
In the WDTV report from February, Tamm was placed on leave from Fairmont State "amid an investigation which may involve the FBI," the news station reported. The station's story had him listed as the Vice President and Chief Information Officer of the school.
Fairmont State University law enforcement vehicles and personnel were on the scene today. FSU Police Head, and former Bridgeport Police Chief, Jack Clayton could not provide information. Bridgeport Police Chief John Walker, who said his department assisted on the scene this morning, referred questions to the FBI.
Local FBI officials, when contacted, referred inquiries to the FBI Field Office headquarters in Pittsburgh, Pa. A return call from that office had not yet been received as of the time this went up on the Web site. A message left on voice mail to Ann Booth, FSU spokeswoman, also has not been returned.
Here is the story that aired on WDTV on Feb. 7. Click
HERE
to read the story and watch the video clip.
Click
HERE
for Julie Perine's original story with additional photos.
Editor's Note: Pictured is a law enforcement vehicle belongnig to Fairmont State University. The car is identified at the bottom Pierpont Community & Technical College followed by Fairmont State University.