Elopement Package? Local B&B Says: Come with Your Friend; Leave with Your Spouse
By Connect-Bridgeport Staff on June 16, 2013
Shinnston, WV – Anyone planning a wedding knows that those plans can be tiring and sometimes are the cause for the event not to happen at all. The Gillum House Bed and Breakfast in Shinnston, West Virginia is offering to take the hassle out your wedding plans with a newly announced "Elopement Package".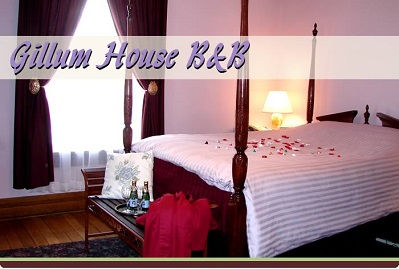 Instead of those months in advance, plans, trials and tribulations, the folks at the North Central West Virginia B&B will handle everything from providing the ceremony official to flowers for the bride and groom. Just have a marriage license in hand and let the nuptials begin in an outside ceremony.
"A wedding is supposed to be one of those memorable days in one's life and we want make that memory a happy one," says Kathleen Panek, owner of the Gillum House. "We will work with the bride and groom to ensure every detail of their elopement is handled for them."
West Virginia is a state that a marriage license can be issued the day of the wedding. Residents of West Virginia must get their license in the county they live in, but can be married anywhere in the state. Out-of-state residents do not have this restriction.
The Elopement Package is designed for four people (maximum), bride, groom and two attendants and includes; a Methodist minister to perform ceremony, bride's bouquet and groom's boutonniere, video of wedding, event photos, wedding cake and overnight accommodations for bride and groom (attendants' room extra). The cost of the Elopement Package is $650.
For more information on the Gillum House Bed and Breakfast and the Elopement Package go to
www.gillumhouse.com
.