Healthy Kids First: From Stressed Out to Organized…This Tip Has Transformed this Busy Mom's Meals for the Week.
By Mandy Curry on February 11, 2013 from Healthy Kids First
Last week we talked about what it takes to pull off sports, dance, board meetings, and still make time for a healthy dinner. This week we take it one step further in your organization.
(Step 1): Set the Plan:
Setting a weekly plan ensures that your hectic week is accounted for and planned around. The concept is simple. Spend 10 minutes with the family on Sunday jotting down your activities for the week. Determine which nights you can actually sit down for a family dinner and which nights are grab-n-go. Then plan your menu accordingly.

(Step 2): Meal Planner & Grocery List:
If you want to reduce your time in the grocery store, reduce your food waste, and ensure you're eating healthy meals, this next step is for you. Introducing the Weekly Meal Planner template.
This is a tool I've been using for quite some time and it works! This meal planner takes into account all of your meals for the week (because for some a healthy breakfast or lunch is just as challenging). Simply jot down what your family plans to eat for all 3 meals that week. Then create a shopping list based on the needs for each day's meals. Take this with you to the store as a guide- only buying what you need. Then when you get home, toss the grocery list and post the meal planner as your guide for the week. Yep, it's just that easy.
Our family tends to stick with the same breakfast and lunch menu for a week at a time simply out of convenience. You may prefer to mix it up a bit. This template allows for both.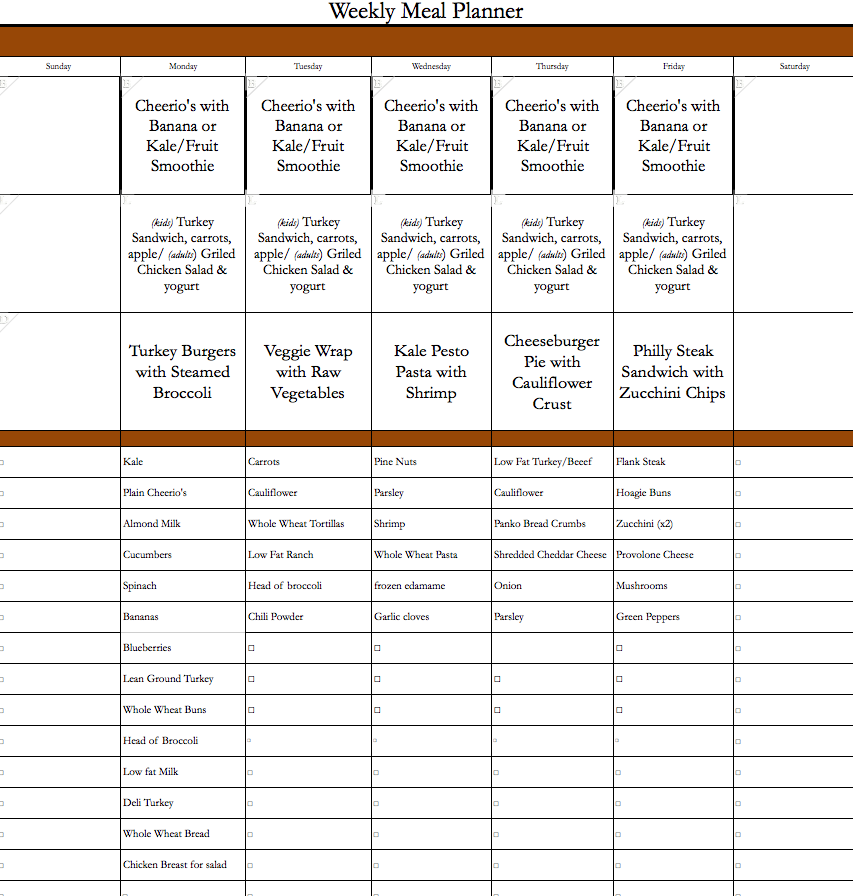 Give this a shot next week. You'll impress yourself with how easy and effective this tip is. Download our
free template
or make your own. Either way, you'll be ready to roll in no time.
I hope you're enjoying February's "organization" series. The number one way to overcome obstacles with time is to plan and prepare. The two tips presented take a total of 30 minutes. That's it. Just one more tip as we tackle time management, and it's our best tip yet. Stay tuned.