Another Bear Sighting in Bridgeport
By Julie Perine on August 23, 2013
There's been another bear sighting in town.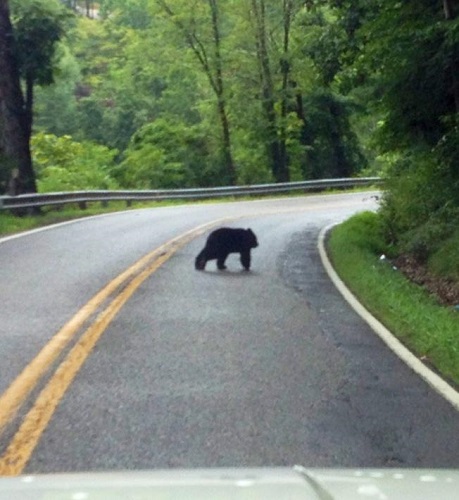 Terri Kress was driving on Brushy Fork Road, heading toward Bridgeport, when she spotted a black bear – not once, but twice.
"It was in the middle of the road when I drove just past South Hills and down the road about a mile, I saw it run up into the woods," she said.
The second sighting was just across from the Hinkle Lake dam. She believes it was the same bear.
"It was a baby, which you can tell from the pictures, but from what I've heard, there was probably a mama around somewhere," Kress said.
It was her very first bear sighting, said Kress, who has kept her eyes peeled for such a sight since a black bear was seen in town last month – first in the area of Speedway and later between Burnside Funeral Home and Provence Market. (See pictures and read story
HERE
.)
At that time, Captain Roy Cool with West Virginia Department of Resources said that a black bear wandering through highly populated part of Bridgeport and near heavy commercial areas is not groundbreaking for the area or others like it throughout the state. He also said that what generally happens is that after two years, a mother bear will run her cubs off and a young male bear cub can be seen wandering until he finds his own home area. He also urged people not to feed the bear and to keep a safe distance. The bear will eventually move on, Cool said.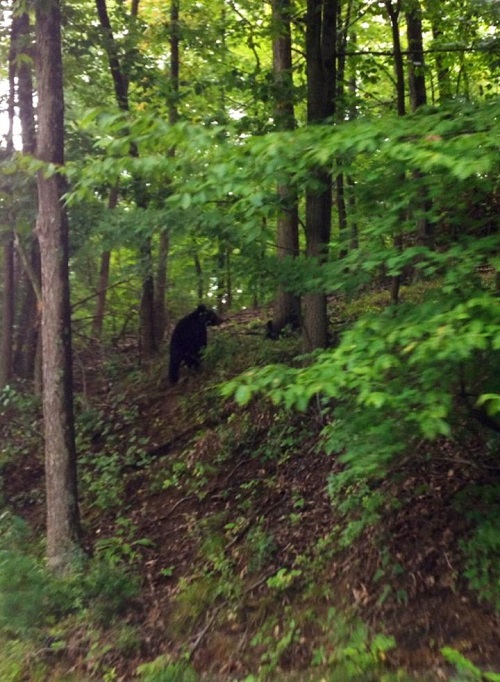 It may not be groundbreaking to spot a black bear, but it is still very exciting, Kress testified.