Bridgeport Brazilian Jiu-Jitsu Martial Arts Team Captures State Titles
By Connect-Bridgeport Staff on September 10, 2013
The Bridgeport team of Ground Zero Fighting Systems won the West Virginia State Brazilian Jiu-Jitsu Championship at the WV State Games. This is the third year (2010 | 2011 | 2013) the team has captured the overall team title. The WV Games is the official state championship in our sport (Brazilian Jiu-Jitsu).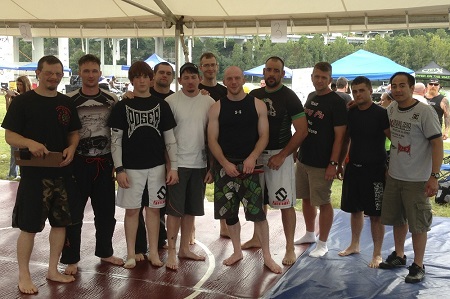 This year the team captured the following two titles:
1) 2013 Kids/Teens State Champions
2) 2013 Overall Team State Champions.
By claiming the most team points and winning the over all title, the team secured its third State Championship banner.
Individual 2013 State Champions from Team GZFS include:
Jeff Courtney
Devan Futten
Tim Miller
Tiffany Henson
Tevin Hall
Chad Marsh
David Forsyth
Spencer Connor
Clint Heinrich
Joshua Fowler
Thomas Hastings
Andrew Shelek (Youth)
Chance Burkle (Youth)
Colton Reel (Youth)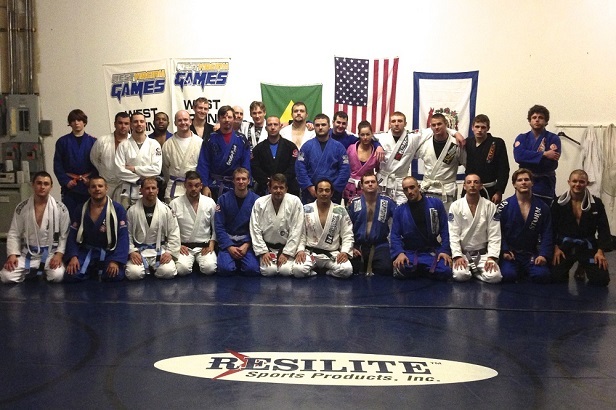 The Bridgeport Ground Zero Fighting Systems school is located in Mike Mason's Elite Training Center at 527 E. Main St Suite 106, Bridgeport, West Virginia 26330. Information about our Bridgeport school is listed at http://bridgeportbjj.com/
It is the oldest BJJ school in WV and one of only five Brazilian Jiu-Jitsu schools in the state with a black belt instructor. Of the 8 BJJ Blackbelts in WV, 6 are from Ground Zero. Rank promotions at the Bridgeport, Wheeling, and Morgantown locations are all under BJJ Blackbelts - Phil Davis, JD and Don Cunanan, MD.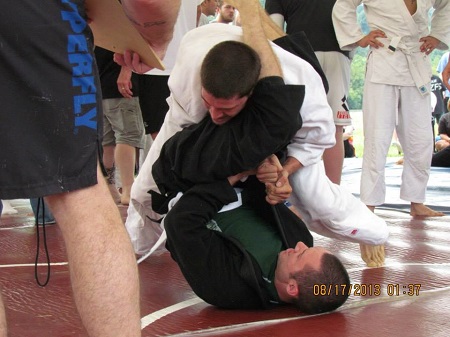 Brazilian Jiu-Jitsu (BJJ) is a martial art, combat sport, and a self defense system that focuses on grappling and especially ground fighting. BJJ promotes the concept that a smaller, weaker person can successfully defend against a bigger, stronger assailant by using leverage and proper technique, taking the fight to the ground – most notably by applying joint-locks and chokeholds to defeat the other person.
BJJ training can be used for sport grappling tournaments and mixed martial arts (MMA) competition or self-defense.Sparring (commonly referred to as "rolling") and live drilling play a major role in training, and a premium is placed on performance, especially in competition, in relation to progress and ascension through its ranking system."