Bridgeport Fire Department Extinguishes Late-Monday Night Car Fire
By Julie Perine on February 05, 2013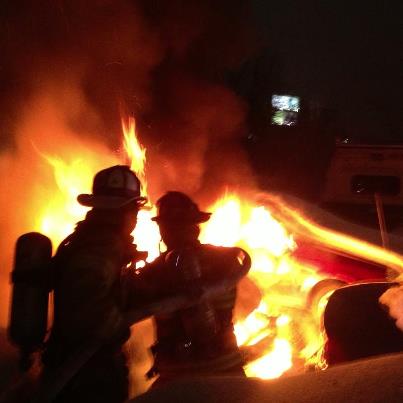 In addition to several weather-related vehicle accidents Monday night, Bridgeport Fire Department responded to a late-night car fire.

The 10:58 p.m. call indicated that a car had ignited at Riggs Service Center on Lodgeville Road, said Fire Captain and Shift Commander Randy Scott.

"It was reported that the car had caught fire in a lot full of other cars," Scott said. "When we got on scene, it had spread from vehicle to vehicle and three were on fire."

Anmoore and Nutter Fort Fire Departments also responded.

"We were able to arrive on the scene and knock the fire down quickly and didn't require assistance," Scott said. "We held one extra engine for spare water and returned the others."

It appeared that the fire had originated under the hood of the vehicle. The cause is under investigation.