Cann Chosen by Gov. Tomblin to Replace Minard in West Virginia Senate
By Jeff Toquinto on January 16, 2013
Maple Lake's Sam Cann, a long-time members of the West Virginia House of Delegates, was chosen by Gov. Earl Ray Tomblin this afternoon to fill the seat left open by former state Sen. Joe Minard. Minard resigned his Senate seat last week to assume the position of Senate Clerk.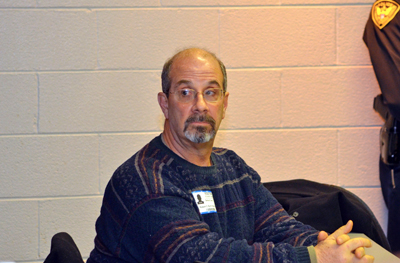 Now, Cann will take over the seat of the 12thSenatorial District that represents four counties in North Central West Virginia, including Harrison County. He was one of three individuals chosen by an eight-member Democratic Party committee last Thursday during a gathering in Flatwoods. All three names were forwarded to Tomblin for consideration. The other names were fellow Delegate Tim Miley, who also serves as the chairman of the House Judiciary Committee, and Harrison County Commissioner Mike Romano.
Ironically, it was Romano and fellow Harrison County Commissioner Ron Watson that confirmed the selection to several media members. Watson made the initial comment at the start of this afternoon's Benedum Airport Authority meeting at the North Central West Virginia Airport.
"I'm honored and I'm humbled by it. We had three very good candidates. I think any one of us would have done a good job and made a good senator," said Cann. "I'm committed to working hard and fulfilling everyone's trust and maintain that trust for those that supported me through this effort. I hope to live up those expectations and take on the challenges that face the state."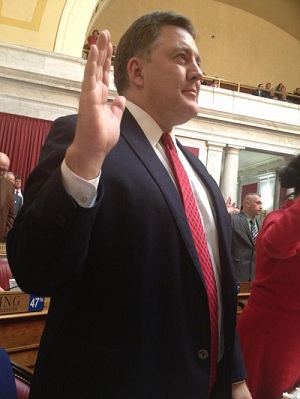 Cann had kind words for both Romano and Miley. He said he believed that "all three of us were qualified for this." Cann also thanked the Committee for choosing him as one of the three finalists, as well as Gov. Tomblin for the appointment.
With the appointment, Cann joins Doug Facemire as the two senators representing the four-county District. Facemire, a Democrat like Cann, is from Braxton County. Cann will be leaving the House, where he served since 1994 and ranks as the senior member of the Harrison County legislative delegation.
"From his first day in the House of Delegates, Sam has worked hard for the people of Harrison County, and I am confident he will continue to do so as a state senator," Gov. Tomblin said.
In a release from Tomblin, it notes that while serving as a member of the House of Delegates, that Cann "has held a number of leadership roles including chair of the Committee on Small Business and Economic Development and co-chair of the Joint Committee on Economic Development. He has also served as President of the Independent Oil and Gas Association."
Ironically, Cann goes from one of the House veterans to a rookie in the Senate. He's aware of the change in status.
"It's kind of like staring all over. There's a little trepidation," Cann said. "I know where everything is, what to expect, the people involved and how to find certain things, but I'm the rookie again."
Cann also said it's tough to leave behind nearly two decades of service in the House of Delegates.
"Absolutely, it really is," said Cann when asked it was bitter sweet leaving the House. "I'd be lying if I said that it's not without mixed emotions because I loved being in the House of Delegates.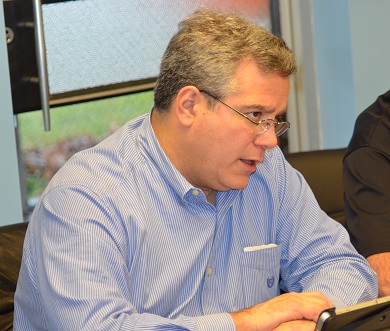 "When Poppa Joe, which is what we call Sen. Minard, called and told me what he was hoping to do and asked me to consider taking his seat if he got the position, I decided to throw my hat in the ring when it did happen," Cann continued. "Well, one thing led to another and here we are."
According to a report in the Charleston Daily Mail, the position Minard is taking over pays $95,000. That same report said the amount is "more than three times what Minard made as a senator, according to 2011 payroll records."
As for the other two finalists for appointment, Miley and Romano both had kind words for Cann.
"I'm honored to have been considered and nominated for the appointment," said Miley, who will maintain his chairmanship in the House and will continue his work as an attorney. "I think any of the three of us would have served the citizens well. I congratulate Sam Cann for his appointment. He has a long legislative record of serving the citizens of Harrison County."
Romano echoed much of that.
"It was an honor to be the list," said Romano. "With the quality Legislators that were part of this process, anyone could have filled the seat. Sam Cann does a good job."
Romano said he'll go back to serving as Harrison County Commissioner. He also owns his own law practice. As for the governor's final word on it, Romano said it was simple.
"The buck stops with (the governor)," he said.
Cann holds an M.S. degree from West Virginia University. He and his wife Phyllis have five children and five grandchildren.
Editor's Note: Pictured top is Sam Cann at today's meeting on school safety at Robert C. Byrd High School hosted by U.S. Sen. Joe Manchin. Middle photo shows Tim Miley being sworn in at the Legislature, while bottom photo is of Mike Romano at today's Benedum Airport Authority meeting.