From the Bench: WVU, Tony Gibson and the Magic 8 Ball
By Jeff Toquinto on January 13, 2013
It's officially unofficially, but it appears that former West Virginia University assistant football coach Tony Gibson is coming back to the fold. While there's been nothing official from the folks in Morgantown, sources have confirmed Gibson's return to media outlets and individuals such as MetroNews, Bruce Feldman and dozens of others. Besides, it's all over the internet so it must be true.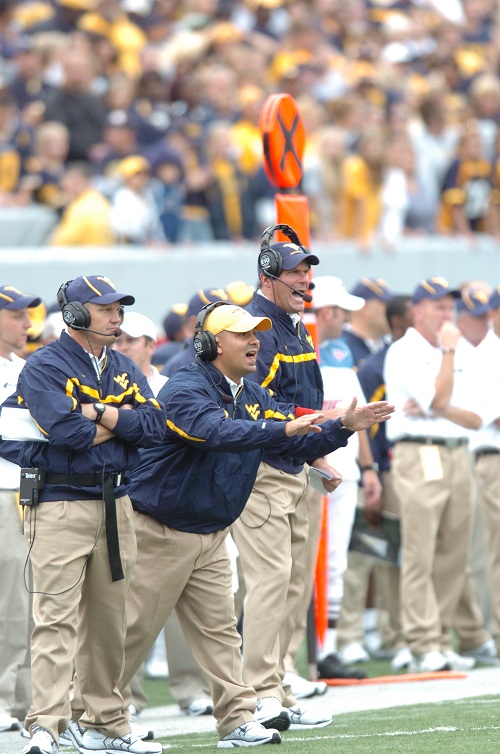 Count yours truly as also being able to confirm about as close to the horse's mouth as possible that the position has been offered and accepted with Gibson supposedly in Morgantown this past Thursday. Apparently, the vetting process and other issues – most likely contractual – are in the works. I've been told the deal is for two years and it's guaranteed, but outside of that, I've got nothing more for you on the hiring front.
I can also tell you WVU Director of Football Communications Mike Montoro told me Friday afternoon there was no timetable for any potential hiring or announcement with the eventual hiring. Whether it's Gibson officially remains to be seen, but the Magic 8 Ball says that all signs point to yes. Of course, Magic 8 Ball is well aware that in coaching hiring circles things can change on an instant so hearing it from the horse's mouth yesterday could be wrong today.
Here's the thing about this blog. This isn't an endorsement or indictment of the coaching ability of Tony Gibson. Most that follow WVU football already have strong feelings about whether or not his efforts in coaching on the defensive side of the ball will be boom or bust. What I write here isn't going to change anyone's thoughts on that.
What I can say is that with this very likely hiring that still relatively new WVU football coach Dana Holgorsen and his heavily maligned – and justifiably so – defensive co-coordinators are stepping into some very dangerous ground on the public relations front. Let me preface what is set to follow with the very real understanding that no coaching staff in any sport can, or should, let the whims of its fans base (often irrational to the point of absurdity) determine who and who should not be allowed to be on the sidelines or in the coaching box come game day under almost every circumstance.
That aside, the likely hiring of Gibson comes under the most unique set of circumstances.
There is some very harsh reality to deal with here when it comes to the state of the West Virginia University football program. Despite a 7-6 record that included some of the greatest offensive players and highlight reel moments in the school's history, the majority of the fan base view the season as a failure. That failure hangs squarely on the head of the defensive coaches and, ultimately, Holgorsen.
I'm not trying to suggest the sky is falling and the end of the WVU football program as we know it is at hand. However, the sky is ugly right now. In particular, the defensive portion of the sky this year was beyond ugly. It was historically ugly. It was Phyllis Diller ugly.
Once the season came to a sad conclusion in the Bronx, people wanted change. And to be quite honest, when your defensive unit is not just bad, but continually made fun of by talking heads nationwide and that ridicule is unable to be dismissed, changes have to be made. There's too much money at stake for change not to happen at a high-level, Division I program. Unless I'm told otherwise, that's exactly what our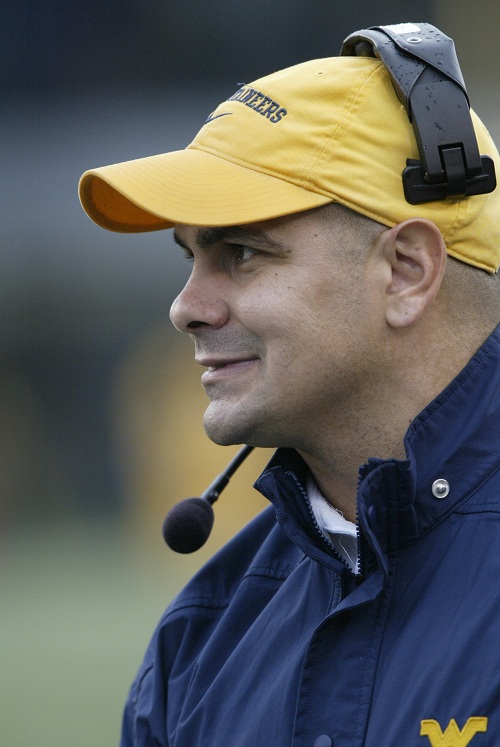 athletic director and our coaches consider the program to be – high level.
Well there have been changes since the Pinstripe Bowl managed to put the nation to sleep. Special teams coach Steve Dunlap was fired. Cornerbacks coach Daron Roberts left prior to the bowl game. Outside of that, it appears status quo along the defensive front.
Even if Tony Gibson is coming in with glowing credentials as a defensive coach, his presence presents a slippery slope. Despite his ties to the state as a graduate of Van High School, there is a general unease about Gibson among a sizable portion of the Mountaineer faithful. That thought isn't part of any scientific poll or my own personal feeling, but rather it's due to the fact Gibson was part of the group that departed with Rich Rodriguez in one of the ugliest divorces in recent college football history.
Outside of Rob "Dusty" Rutledge, has there ever been a person considered more tied to Rich Rodriguez than Gibson? That type of loyalty in the coaching profession is far from uncommon and under normal circumstances is a good thing, but it's the type of loyalty that too many too close to the WVU program – and even more far away from the program's inner-workings – have had a near seven-year case of heartburn over.
That's not saying that Gibson doesn't have those who back him. In fact, I'd say there are plenty. I'll also venture at least some of the University's biggest donors – many of whom are still friends and loyal to Rodriguez- have no problem with Gibson's return. The problem is that there are a lot of people that do have a problem with anything or anyone associated with the way the Rich Rod era ended. Tony Gibson, whether a pawn in that mess or a willing participant, was knee deep in the era's ending. Call it guilt by association or just guilty, that's the perception that is WVU's reality.
It's all very fresh in many people's minds. Forget where you place blame on the quagmire that ensued, just know that there was a quagmire. Whether people need to get over it is, again, a moot point. People are not over it.
Perhaps if the Mountaineers were coming off of a 9-4 or a 10-3 season with a bowl win or at least a showing in a bowl outing where it appeared as if they actually wanted to be there then perhaps there would be some latitude for a hiring made by Holgorsen that was unpopular with the masses. None of the aforementioned criteria in this paragraph applies. This season – and even Holgorsen would say so if asked in private circles – was not a success.
As much as you shouldn't placate a fan base by doing as they want, you better be damn sure that certain actions don't alienate or even divide a fan base such as West Virginia's, which is not infinite in size – and that's from both a population and wallet standpoint. Bringing Tony Gibson on board has at the very least the potential to convince people not to shell out the dollars needed to make the program work. I'm hoping that's been taken into consideration because cash is the lifeblood.
And for anyone that's been to a Mountaineer game, there's a lot of money involved. For that family of five that heads to Morgantown to take in a game, eat dinner, spend dollars on drinks and food at the concession stand, it's very much a reality that a fall trip to Ocean City for the weekend can be had for the same price.
The price Gibson will have to pay if he officially joins the staff is that due to his past association he'll be under the same type of pressure as defensive co-coordinators Joe DeForest and Keith Patterson; maybe even more. WVU appears to be about to get onto a slippery slope that only winning can stabilize. If they go that route, I hope Tony Gibson is the right hire.
The ultimate question is will it work? I have no idea. Even the Magic 8 Ball tells me to ask again later.
Editor's Note: Photos courtesy of WVU Sports Communication Department. Bottom photo by George Gojkovich. Top photo shows Tony Gibson, center, between Jeff Casteel, left, and Rich Rodriguez.son