ToquiNotes: For Cunningham Family, Death of Son Michael Leads to Quest of Water Safety Statewide
By Jeff Toquinto on March 30, 2013 from ToquiNotes
For Kevin Cunningham, the emptiness of the days that followed the passing of his son on Memorial Day, 2010 were often hard to fill. Yet for Kevin, his wife Amy and their entire family, it was to be expected.
It's been said a thousand times that no parents should have to bury their child and there's a reason for it. Perhaps it's because so many of us with children never want to face what the Cunninghams have faced. They had to bury their son Michael, and only the Cunningham family and God know what type of emotional quagmire that is.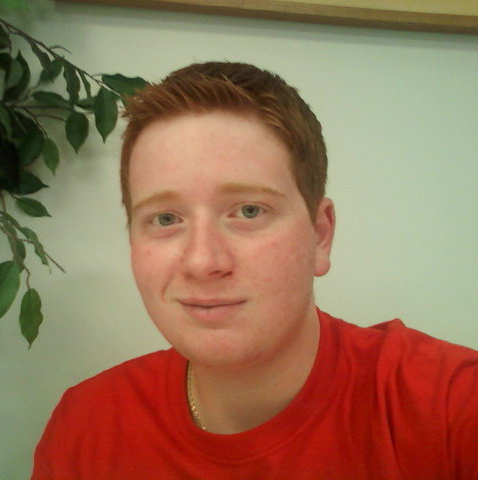 Forget for the moment why that happened. Soon enough, that will be discussed. Just know that a little more than a week ago, Kevin Cunningham stood in front of the West Virginia Legislature House Judiciary Committee and for more than just a few seconds, he talked about his son. He talked about his son's life. He talked about his son's death.
This wasn't the first time Kevin Cunningham has spoken to groups about what happened to his son nearly three years ago. It was, as he would say, the most difficult.
"That was, by far, the hardest one I've given. This meant so much more for me; my family. I didn't think I was going to get through it," said Cunningham of his speech to the Committee.
Cunningham got through. His voice remained strong during his presentation to the Committee. His answers were crisp to those gathered following the presentation.
While Cunningham had gotten through his portion of an emotional commentary, the impact was felt. And it was felt on those it needed to impact the most – the Judiciary Committee.
"The words were so powerful. What was ironic about the speech was that he presented it in a matter of fact rendition of what happened," said Harrison County Delegate Tim Miley, the lead sponsor on the bill and Chairman of the Judiciary Committee. "He was strong through it and didn't visibly appear to be upset, but it was presented in such a sincere matter that it managed to get a whole lot of people who were listening very upset. It was a very strong presentation."
What Cunningham talked about was the death of his 15-year-old son. A death of a Bridgeport High School sophomore that may forever be determined an accident, but one that may have been avoided if what Kevin Cunningham was in Charleston recently talking about was already in place.
He is advocating for the passage of the Michael Cunningham Act. The Act would strengthen boat and marina safety on, as Kevin Cunningham hopes, both public and private bodies of water. With the passage, the hope is the possibility of Electric Shock Drowning (ESD) will be reduced significantly. It was ESD that killed Michael Cunningham on May 29, 2010.
In a nutshell, the Act would bring boat docks and marinas up to National Fire Protection Association and National Electric Code Standards. The entire wording of the original bill, HB3020, which could be modified, can be viewed by clicking
HERE
.
Kevin Cunningham's grace under pressure is based on a simple premise. He refuses to let the death of the son who loved to camp, loved being a member of student council, and playing trumpet in the Bridgeport High School band take place without some sort of meaningful reaction. In this bill, he's found it.
"From the very beginning, after he passed, I started working on this. I didn't know where to turn to make Michael's death mean something," said Cunningham.
He found support initially on the internet. There he discovered he wasn't alone in his situation. There were others, and as he believes, many more that have lost loved ones to a drowning that have no idea the death was the result of ESD.
Cunningham was instrumental in stating the non-profit group "Electric Shock Drowning Prevention Association." The Association, he said, is aimed at getting awareness out to the public. But even with that effort, Cunningham, his wife and family wanted to do more. Eventually, they turned to Miley.
"I can't thank (Miley) and his wife Susan enough. They really took the ball and ran with it," said Cunningham.
The current bill process takes the Cunningham family back through the emotions. It takes them back to that day when things went from bad to worse to unimaginable.
Kevin Cunningham was not with his wife Amy that day he had gotten the news. Instead, he was with his son Ben at a race in Ohio when the news came to him on a cell connection with enough static that he held out hope that what he thought he heard wasn't what his mind had told him. By that time, he said, his wife already knew as he took off in his car to get to Lewis County and the Stonewall Jackson Lake Resort where his son had already perished.
"I took off going over 100 miles per hour and it was probably a good thing I ended up getting pulled over," said Cunningham, who said he was still hoping for a miracle.
He wasn't just pulled over. The officer, whom Cunningham said had to be in shock that someone was driving so fast, had his gun pulled out and at Kevin Cunningham.
"I'm certain his adrenaline was flowing and that's why his gun was pulled, and looking back, I can't blame him. My initial thought, because of how my mind was at the time was that he was going to tell me to follow him," said Cunningham.
Instead, he ended up inside the police car. Sadly, there, he heard over the car's radio system that there was a search for a body at the lake.
"I knew then," said Cunningham. "You can't prepare yourself for anything like that."
One may wonder why the Cunningham family presses forward with efforts such as trying to pass this bill in the West Virginia Legislature, knowing the memories will burst forward. It's because, as Cunningham said, those memories would be there if they weren't doing a thing to try – as he said – to make Michael's death mean something.
"There's not a day that goes by, there's not a minute that goes by that I don't miss him. People wonder why I keep talking about him so much, but that's the way I keep him alive," said Cunningham. "The great memories keep him alive.
"Like a lot of parents of teenagers, your kid may not always pay attention to you when they're at home, but you know they're in the other room. You may not see your child, but you know he's there," Cunningham continued. "I don't have that luxury. What I do have is this bill that needs to get passed and that's important to all of us."
Cunningham said he's been congratulated multiple times since word of the bill passing unanimously out of the Judiciary Committee took place. While thankful, he said it's still not a law.
"It's come a long way, but there's still a long way to go," he said.
As it works its way through committees, Miley expects the bill to go to the House floor for an official vote this coming week. From there, he said, it will head to the Senate where he said the language of the bill could be modified.
Whether the bill passes remains unknown, but Miley is optimistic. What isn't nearly as uncertain is that Kevin and Amy Cunningham and their family will continue to push the bill forward no matter what happens. And once it's done here, there are other states where the law could take a foothold.
The Cunninghams, I'm certain, will do everything they can to make sure other families will be able to carry on with their loved ones. And because of that, they'll be making sure their son Michael's memory will carry on as well.
Editor's Note: Feel free to contact your local delegates and senators if you support HB 3020. Photo courtesy of the Cunningham family.