Freedom Day Offers Veterans a Big "Thank You"
By Trina Runner on March 09, 2014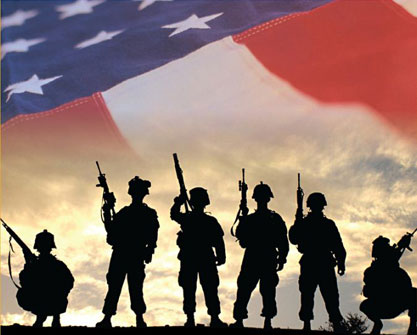 I have always loved it when everyone stands for the National Anthem. There's just something about the unity of everyone recognizing what a great nation we live in. It's something that can easily be taken for granted and many of the sacrifices that were made for our freedom are sometimes lost in the busyness of everyday life.
For local dentist Dr. Robert Martino, his awareness of being grateful for these sacrifices was amplified one day when he was listening to "I'm Already There", a song about military families being separated. Instead of just pondering how thankful he was for the service of others, Martino decided to create Freedom Day USA, a national thank you where businesses around the state and nation offer free products and services to those in the military.
Freedom Day USA started in Bridgeport and has gained national attention, including being mentioned on the O'Reilly Factor and a shout out by Chuck Norris. Countless newspapers have covered the event, which has grown to include over 150 businesses. The businesses include dental, chiropractic, automotive, retailers, and independent sales people who all provide free goods and services to military personnel and their families.
Last year, West Virginia had more businesses participate than any other state. West Virginia's Director of Freedom Day USA, Wendy Boyce, of Bridgeport, said, "This is a tangible way for businesses to show their appreciation to the military families, for those who serve and for those who support them back home."
Boyce said they are gearing up for this year's event, which will be held on the second Thursday of September. They encourage businesses and individuals to visit
www.freedomdayusa.org
to find ways to give back to such a worthy cause.