From Unique Pizza to Italian Comfort Food, City's Newest Eatery, Mia Margherita, to Have Flair
By Jeff Toquinto on February 24, 2013
Growing up in the North View section of Clarksburg, Scott Duarte wasn't just part of a largely Italian neighborhood. He was immersed in it. And a big part of that Italian heritage found itself onto the plates of the large Duarte family every day.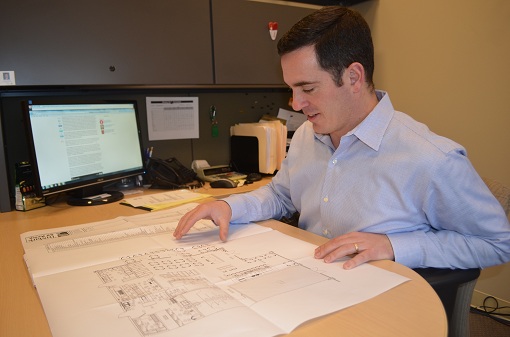 "Pasta and beans, tiala, menesha, focaccia bread, pizza, you name it, we were brought up on it," said Duarte, the Managing Director CP Hospitality. "In a lot of my food you'll see that old North View influence that comes from southern Italy, particularly San Giovanni, and Calabria."
Now, the same influence that Duarte grew up with and has helped shape many of his dining ventures with CP Hospitality will shape Bridgeport's – and Charles Pointe's – newest restaurant. Most likely in May, Duarte will be opening and managing Mia Margherita at the Charles Pointe Commons.
While the menu will feature plenty of Italian fare, the speciality will be a brick oven, coal fired pizza, which is the basis for the name of the business. Mia Marghertia translates as "My Margherita Pizza" and the pizza produced will have a bit of a changeup.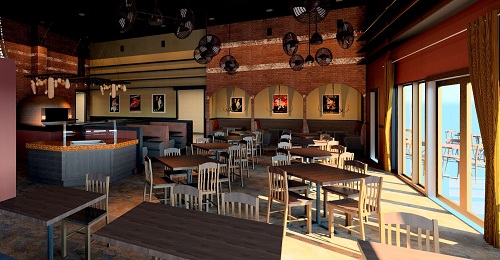 "It will have our twist and be done in coal fire, not wood, which is the American Italian version. It will be thin crust Neopolitan style pizza," Duarte said. "The pizza, and the entire menu, will also feature as many local items as possible."
So what does the word Margherita have to do with pizza? Duarte provided this description:
"In 1889, 28 years after the unification of Italy, during a visit to Naples of Queen Margherita of Savoy, wife of King Umberto I, chef Raffaele Esposito of Pizzeria Brandi and his wife created a pizza resembling the colors of the Italian flag, red (tomato), white (mozzarella) and green (basil). They named it after the Queen - Pizza Margherita."
Duarte's idea didn't happen overnight. Instead, he said he's been thinking about this for the past five to six years.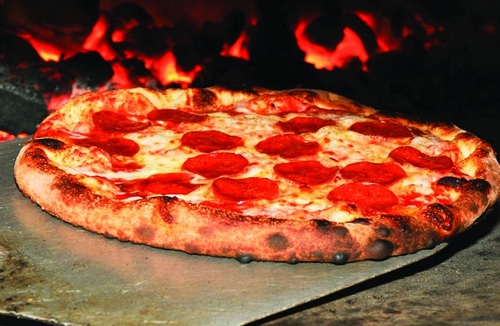 "I just had the interest of introducing the traditional pizza and it wouldn't go away. The coal fired one was first introduce in the United States in 1905. In Italy, they used wood, but when the immigrants first got to this country, they used coal," Duarte said. "Those pizzarias are still in existence. It's an American method created by those who immigrated here … This goes perfectly in West Virginia. Coal is in our blood."
The result of the wood in the brick over, said Duarte, is a crust that has the perfect crispness. He added that it is balanced by a tenderness inside that he believes will be a hit for the area.
Residents will know in a few months just how good of an idea Duarte has been working on. Initial work has already begun and full construction could begin this week. The restaurant will be located at the still relatively new Charles Pointe Commons, which is beside the Microtel. The restaurant will cover roughly 4,000 square feet.
Mia Margherita will feature many items beyond pizza. Duarte said the Italian comfort foods many in the area grew up on will be part of the menu. There will be soups, sandwiches and authentic pasta dishes, along with a full bar featuring Italian wines, various drinks and cocktails made with fruit.
"If you want to eat at the bar, you'll be able to do that," said Duarte. "We'll likely have a few televisions in the bar area for those dining there."
The restaurant will also feature another unique dining option. Duarte said there will be outdoor seating with a full patio covered by an awning.
"We think people will enjoy that setting for a meal," Duarte said.
And he believes the entire experience will be something those taking a chance on Mia Margherita will enjoy.
"This will be different, but it will also be familiar," said Duarte, who will lead the management of the eatery. "We really hope to be a great part of this community."
The restaurant will fall under CP Hospitality. Many of Duarte's food offerings can be found at events held at the Bridgeport Conference Center.
Editor's Note: Top photo shows Scott Duarte of CP Hospitality going over the plans for the new pizzeria. Middle photo is an architectural rendering of the interior of the restaurant, while the bottom photo is a version of the type of pizza that is on the way to Bridgeport.